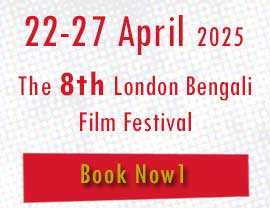 View the teaser trailer!
Intro
Opening SOON!
Submissions for the 4th london Bengali Film Festival will be opening soon!
We'll be back for another season of eye opening cinema in 2019, with an array of films for the 4th London Bengali Film Festival. Meanwhile, join us on Facebook.
Current News!
EYE OPENING CINEMA!

View highlights from the current round of the London Bengali Film Festival, including news of the winning films here: