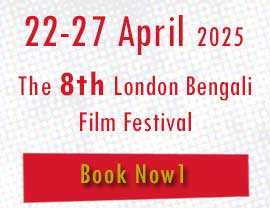 View the teaser trailer!
Intro
OPENING NIGHT!
the 3rd london Bengali Film Festival opens at the Prestigious Barbican on the 12th of April 2018!
Come and join us for a colourful and eye opening array of films for the 3rd London Bengali Film Festival.
red carpet!
EYE OPENING CINEMA!

A select number of tickets will be available for the events in London. This is including the closing ceremony party in a swank venue in London.
JOIN US!