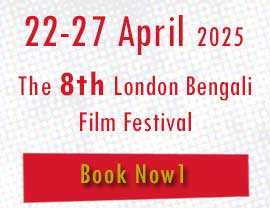 View the teaser trailer!
Intro
Get Your Tickets!
Tickets are now available for the 4th London Film Festival!
We are pleased to announce that the 4th London Bengali Film Festival tickets are now available. the festival runs from 11th - 13th April. Click the link below for submission details.
Current News!
EYE OPENING CINEMA!

View highlights from the previous London Bengali Film Festival, including news of the winning films here: